Whether you're looking for a place to blog, share your creative work, or sell products, you're going to need a website. In our tech-obsessed world, a website is essential to finding an audience and making your business successful.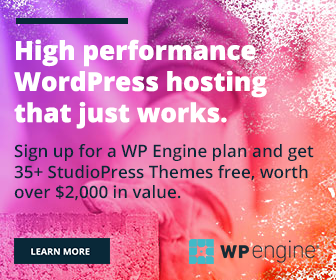 But don't let the prospect of designing and managing your own site intimidate you. Launching a website has never been easier, and it doesn't have to be expensive or time-consuming, either.
There are plenty of web builders online that you can access for free. With ready-made templates, photo libraries, and easy-to-use editors, you can have your site up and running in a matter of minutes.
Let's take a closer look at the ten best free website builders, how to choose the right one, and why they're a practical option for getting your business off the ground.
What is the Best Free Website Builder?
Best Overall
Wix Website Builder
Founded in 2009, Wix is one of the largest website building platforms. With over 180 million users, Wix is home to some of the most innovative and modern websites. Plus, they offer a generous free plan with more features than most other web builders.
Pros

Plenty of templates to choose from
The free plan includes most of Wix's features
A lot of opportunity for customization
Responsive customer support
Versatile with two setup options

Cons

Once your site is live, you cannot change your template
No access to an online store
A noticeable banner ad appears across the top of the site and stays in place as you scroll
Functionality
You don't need to know any programming or coding knowledge to design a professional and modern website. Even though Wix has such a modern aesthetic and state-of-the-art features, it's not challenging to use.
Wix can design a personalized website for you using its intuitive design function. All you have to do is answer a few questions about your website. Or you can start from scratch and create a website entirely unique to you and your business.
Wix's page editor uses a drag-and-drop design tool you can use to make changes in a snap.
Design Freedom
Wix really shines in design flexibility. There are more than 500 templates to choose from, and all of them are customizable. You can select from professionally-designed layouts geared towards particular industries and types of businesses.
Wix is full of tools that make design easy and custom, including galleries, buttons, and social media icons.
One limit to Wix's design flexibility is storage space. On the free plan, you get 500MB, which may inhibit you from using tons of images and videos.
Primary Features
Several notable features of the Wix free plan are Wix ADI, Wix Ascend, a domain name, and security.
Wix ADI, or Artificial Design Intelligence, is its intuitive design function. After you answer several questions, Wix designs a website for you, and you can customize it to suit your needs. This feature helps if you're a beginner and not sure where to start with your site.
Wix Ascend provides marketing help and comes preinstalled on your website. With the free plan, you only receive limited access, and everything you create will include Ascend branding.
You get a free domain with Wix, although the name is a tad clunky. Your address will be "username.wixsite.com/siteaddress." While you can get smoother domain names from other web builders, this one isn't too terrible, and Wix complements it with excellent features. Wix also offers 24/7 security monitoring, hacker testing, and HTTPS and SSL protection.
Customer Support
Even with the free plan, you have access to Wix's customer support team. You can contact them by email, phone, or through buttons in the web editor. They have an extensive Help Center on their website, too.
Best for Businesses
Weebly Website Builder
Weebly is an excellent free web builder for businesses. They launched in 2007 to provide business owners with the tools they need to transform their ideas into veritable companies. Now, more than 50 million businesses use the Weebly platform.
Pros

Access to an online store where you can sell your products for free
Ads are not too obtrusive
The domain name is straightforward: yourwebsite.weebly.com
You get free SEO tools

Cons

Not as much customization available
10MB limit per each upload
Functionality
Like Wix, Weebly has a drag-and-drop builder that makes customizing your website quick and easy. You can even view your changes in real-time without having to navigate between editing and preview modes.
Weebly does not provide any help with design, so it will all be up to you. For this reason, it may not be the best choice for tech novices. However, Weebly does allow you to schedule future posts to make website management a breeze.
Design Freedom
You can choose from 40 templates designed for various purposes, including blogs, stores, portfolios, and more. These templates are customizable, and you can add custom code if you want.
Weebly allows 500MB of storage on the free plan, which is standard for free website plans but can be a bit limiting for inserting images and videos.
Primary Features
Weebly's dashboard is straightforward, clear, and easy to use. They provide you with an SSL certificate to ensure your site is safe for visitors. Your Weebly site will be mobile-friendly, too, which means users can access it from anywhere.
One of the best features you get with Weebly is an eCommerce function. Not all free web builders offer an online store, setting Weebly apart from competitors and making it perfect for businesses. You do have to pay a 3% transaction fee on every sale.
You also get SEO and marketing with Weebly. You can use the SEO tools to boost your website on search engines, add a customized form to capture leads, and integrate your Instagram feed.
Customer Support
Weebly features several methods of customer support. You can use support guides on their website for general help. Their community forum is another useful tool to find advice. Chat and email support with professionals is also available.
Keep in mind that paying users to receive priority, and there is no phone support.
Best Balance
Webnode Website Builder
With 40 million users, Webnode balances simplicity of use and modern aesthetics with a host of helpful features. To sign up, all you need is an email address, no credit card necessary.
Pros

Can use your mobile device, including tablets and phones, to create and edit your website
Clean domain name: yourwebsite.webnode.com
Unlimited pages
Plenty of customer support options
Excellent range of language options

Cons

Only 100MB storage, which is significantly less than other free website builders
No online store
Templates can be rigid
Functionality
Few web builders are more comfortable to use than Webnode. You can get your site up and running in only five minutes. It's an excellent choice for beginners thanks to its intuitive design editor that uses content blocks to organize a page.
Their ads are not too noticeable and only appear in the footer of your site.
Design Freedom
You don't have quite as much creative freedom with Webnode as with other options. The editor tool is similar to a drag and drop but with less flexibility in where you can place items. There are set positions based on the template or design you choose.
If you try to move a content block to a position outside of the constraints of the template, the page will just alter its design to a different template instead of allowing you to place images or other items wherever you want on the page.
Unfortunately, you get significantly less storage space with Webnode, just 100MB, than with other web builders.
Primary Features
Webnode has predesigned pages you can add to your site without having to make changes. Templates are available for a variety of industries and are customizable if needed.
You can monitor your pages as you make changes to them without switching between editing and preview modes. Webnode can work in 24 languages and includes a royalty-free image gallery where you can source professional photos for your site.
You also get SSL and HTTPS protection to keep your site secure.
Customer Support
Customer service is one of Webnode's most reliable features. It's available in many different languages, five days a week, and the staff tries to resolve all problems within 24 hours.
You can contact the team via email or the website contact form. Webnode has a FAQ page for general problems, as well as step-by-step guides for every feature.
Webnode has a blog, too, with plenty of useful articles on a range of topics, including online advertising, SEO, social media, and site-building advice.
Blogging Experts
WordPress Website Builder
When it comes to blogging, there's no better choice than the experts at WordPress. WordPress sites make up about 37% of the web, making it one of the most used and most popular platforms.
Pros

No website builder better for blogging
3GB of storage, which is more than other free plans
Ads are not too distracting and relatively small
Built-in blogging features
Decent amount of professionally designed templates

Cons

Limited template options for sites other than blogs
Challenging to customize the layout
No eCommerce features with the free version
Functionality
WordPress is not as simple to use as the previous builders on this list. It's more difficult to adjust the layout of your pages, and it's slightly more technical, though you still don't need to know any programming or coding to use it.
If you are not an experienced tech user, your website may end up looking generic due to the challenge of customization.
Design Freedom
WordPress is not as flexible as other platforms, especially if you're trying to make a site other than a blog. You mostly have to stay within the confines of the templates offered.
If you have experience in coding, you can take advantage of WordPress's features to make your site one-of-a-kind. It is capable of producing contemporary websites; it just takes more time to figure out how to use it.
Primary Features
WordPress's app is an intriguing feature that you can download and use to update and track your site. Your WordPress site will be accessible on all mobile devices.
With the free plan, you receive the Jetpack Essential Features package that includes SEO tools and social media integration. You can automate social media sharing, too. Site tracking and detailed activity records are also part of the package, along with improved website speed and protection from scammers.
WordPress saves your work automatically every few seconds, has drag and drop tools, and allows you to add photo galleries or embed videos to your site. You receive an SSL certificate, as well.
You get a domain name set up as "yourwebsite.yourtopic.blog." You choose your topic when you set up your site. Usually, the topics are something like ".food" or ".club," depending on your site's niche.
Customer Support
WordPress has only limited support options. You can only reach them through an email address. Otherwise, you can peruse their community forums and blogs for advice.
Quick Setup
Strikingly Website Builder
Strikingly believes in every user's individuality and aims to help every creator share their ideas and originality with the world. With its free plan, Strikingly offers the standard 500MB of storage with 5MB of monthly bandwidth.
Pros

Can change your template even after your site goes live
Small ads only appear after scrolling
Suitable domain name: yourwebsite.strikingly.com
Ability to sell one product

Cons

Can create only one-page sites
No SSL certificate, which means your site will appear as not secure to visitors
Functionality
Strikingly is incredibly easy to use with a simple, clear dashboard. All you have to do is click and add your content. You can have your website live in 30 minutes or less without any coding or design experience.
Unfortunately, it's not an intuitive web builder, so it's up to the user to figure out how to optimize the design as best they can.
Design Freedom
Even though Strikingly is not complicated to use, its design capabilities are not flexible. Not much customization is available, and you don't have much creative license.
The one-page design puts limits on what you can do with the site. You can only make your site longer instead of adding more pages, which means a user has to scroll quite a bit in order to locate other parts of your website.
Primary Features
Strikingly offers a Simple Store feature that permits you to sell one product with no transaction fees. You can add a Simple Blog if you want or include sign up and contact forms.
Social media integration comes with this free plan. You can link to your Facebook, Twitter, and Instagram accounts. Strikingly provides built-in analytics that presents user information in basic charts.
You also have the ability to invite collaborators to contribute to your website.
Customer Support
Strikingly's support staff is known as the Happiness Team, and they provide 24/7 customer support. You can use the website's contact form to reach them.
They have a knowledge base where you can view articles and an Idea Forum, which is basically a community forum where you can find information.
Best for Simplicity
Site123 Website Builder
Site123 offers a straightforward option that cuts through the overwhelming design process. Amateur technology users will enjoy its simplicity in building a website and operating it.
Pros

Ads are very subtle and only appear after the user scrolls down
A helpful design assistant
Very fast from signup to a live site
The free version includes all of the editing tools the website offers
Mobile friendly

Cons

Not much by way of customization
Old-fashioned templates compared to other platforms
The domain name ends in ".me" instead of ".com"
No eCommerce in the free version
Functionality
Creating a website with Site123 is as simple as its name. You choose what kind of website you need, answer a brief series of questions, and the design assistant offers you a default website. It includes options for blogs, photography, online stores, businesses, and restaurants, among others.
Once you receive your default site, you can add your own content with ease.
Design Freedom
There's not too much design flexibility with Site123, which may help users not interested in the creative aspect of building a website. You can make some changes to your website but only minor ones. The sites usually have an outdated appearance, and you don't have the creative freedom to modernize it.
Although, one generous design option is the choice to replace your layout anytime you want.
Primary Features
You receive several useful features with Site123. It provides access to logo tools, form builders, social media integration, and an app market to help you add function to your site. An image bank contains hundreds of professional pictures you can use with no limitations.
Site123 includes SEO tools like meta tags and a sitemap to help with your site's visibility. Another worthwhile feature is the Webmaster Tool that allows you to sync your site to Google Webmaster to receive site analytics.
A free SSL certificate ensures your site is secure for visitors.
Customer Support
Site123 has only basic customer support through 24/7 live chat. You also have access to a Support Center and a Learning Center for usage tips and guides.
Modern Sites with Subtle Ads
Jimdo Website Builder
Since 2007, more than 25 million creators have used Jimdo to build their websites. Its free plan, also known as the Play Plan, is an excellent choice for new website builders. You receive 500MB of storage, and you can use it as long as you want.
Pros

Templates available for many different industries, including personal, medical, freelancer, and fitness
Ads are subtle at the bottom of the site
A modern and sleek look
Can add up to five pages

Cons

No SEO or statistics
No online store
No personal support
Functionality
Jimdo also utilizes a drag and drop editor, though it's not as smooth as those offered by other builders. It works through modular design with content blocks that you can rearrange on your site.
You don't need any coding or programming knowledge. All you have to do is sign up, select a template, and start adding content.
Design Freedom
With Jimdo's free plan, you do not have much design flexibility, but the websites are modern looking anyway, so you can choose a template, change the text, and get your site live and looking fresh without too many changes.
Since the free version of this site is for tech novices, anyway, the lack of creative freedom may be helpful.
Primary Features
Jimdo provides basic features in its free plan. You can design up to five pages for your site. This limit is less than what you'll get from other builders but better than a one-page design.
As for design features, you can use the drag and drop editor to make minor changes to colors and fonts. A free image library with high-quality photos is available to add interest to your website.
You receive social media integration, along with SSL and HTTPS security.
You get a domain name for your site, set as "your-website.jimdosite.com." The hyphen may not be ideal, but it's an improvement over other options since it ends in ".com."
Customer Support
No personal support is available from Jimdo unless you upgrade to a paid plan. However, you can use Jimdo Dolphin Help, an informative help center. You can also scan the troubleshooting guide for assistance.
Generous Free Plan
GoDaddy Website Builder
GoDaddy is probably one of the most well-known website builders around. Its free version is new and falls under the plan called GoDaddy Websites + Marketing. GoDaddy is a wonderful option for users who want to build a modern website in a jiff with slightly more creative freedom than other design assisted website builders.
Pros

Unlimited storage
Unlimited pages
Quick setup with a live site in a matter of minutes
Unobtrusive ads that won't detract from the overall presentation of your site
Modern templates

Cons

Not a ton of variety or uniqueness in the templates, which may result in basic-looking websites
Functionality
GoDaddy has one of the easiest and fastest setups available. The drag-and-drop feature works well with content blocks that help you add photo galleries, menus, price lists, and much more in a flash.
Just one click can change colors, layouts, and fonts. Plus, you can manage everything from one dashboard, including site performance.
Design Freedom
GoDaddy has design assistance, but with a bit more customization than with other options, like Site123. You have the ability to add drop-down menus, banners, contact forms, messaging, and pop-ups with ease.
GoDaddy strikes a balance between complete creative freedom and getting stuck within rigid default templates.
Primary Features
GoDaddy's free plan is a generous one, mainly since it includes email and social media marketing. You can send emails to customers or visitors and integrate with major social media platforms, including Facebook, Twitter, and Instagram.
If you're a service provider, you can allow customers to set up one-time appointments through your site. You can sync your calendar with the website and accept PayPal payments. GoDaddy runs backup on your site and can restore it in case of any problems. You receive an SSL certificate, too.
Your domain will be "yourwebsite.godaddysites.com," which is very clear for a free address.
Customer Support
GoDaddy has 24/7 customer support through call or chat. Their help center and community forums have plenty of useful information and tricks for optimizing your site.
Best for Multiple Languages
Mozello Website Builder
Based in Latvia, Mozello wants to provide everybody with the ability to create a beautifully designed website or functional online store without the necessity of programming skills or development processes.
Pros

Modern templates and websites
Includes marketing features
Online store for up to five items
Just a small Mozello ad in the footer
Ability to create multilingual websites

Cons

No SSL security
Not as much creative freedom or customization as with other free options
Functionality
You don't need any technical skills to set up a website with Mozello. It's beginner-friendly and straightforward to use, though the sites often have a basic appearance.
Mozello is capable of more advanced designs, but it may require more experience and possibly even one of the paid plans to build a truly unique site.
Design Freedom
Mozello offers an acceptable amount of customization through changes to the style, colors, pictures, fonts, and layouts. One other bonus is that you can change your design whenever you want.
However, there is less creative freedom overall than with other options, like Wix.
Primary Features
A considerable benefit of Mozello is its marketing support, including SEO, Google Analytics, and access to HTML code. You get social network integration and an online store that can sell up to five items.
Your domain name will be "yourwebsite.mozello.com," an excellent address for a free site. Mozello also permits 500MB of storage, which competes with many of the other free website builders.
One of the best advantages of Mozello is its multilingual function. You can attract more users to your site by offering it in numerous languages.
Customer Support
For personalized support from Mozello, you can use their email address, although the customer service team recommends checking the FAQ page first.
Mozello also has a Blog with advice on growing your business, web design, online marketing, and other topics.
Best for Mobile Functions
SimpleSite Website Builder
SimpleSite focuses on making their site enjoyable and pleasurable to use. The company never wants its users to feel confused during the construction of their website but to be excited and uplifted about what they can create. The Basic Plan is SimpleSite's free option.
Pros

No storage limit
Can have up to 15 pages
Straightforward domain: yourwebsite.simplesite.com
Mobile editing that you can even use to create an entire website from your phone
Ability to sell up to five products through an online store

Cons

Old-fashioned look
No SSL certificate
You cannot make changes to the mobile version of your site from your desktop
Functionality
SimpleSite's design wizard guides you through setup, making it a particularly smart choice for beginners. It's straightforward to make edits, but there is only so much you can do in the free version, which leads us to design freedom.
Design Freedom
Unfortunately, you have only limited flexibility with the free version. Templates, photos, videos, and design tools are all reduced in the Basic Plan.
One aspect that helps your design is the small size of SimpleSite's ads. You don't have to worry about a pop-up or large banner ad impeding your creative vision.
Primary Features
Despite its simplicity, SimpleSite includes quite a few valuable features. Primarily, it offers an online store with PayPal integration. You can sell up to five products, making it more generous than other options that don't allow for a store at all.
There's also an extensive multimedia library with 300 photos and 600 seconds of videos that you can add to your website for free. This amount is relatively substantial and should work well for the basic sites that the SimpleSite free plan allows.
While you don't have access to the complete library of templates with the free plan, you can still set up blogs, portfolios, or personal sites with ease using one of the industry-specific themes. If you don't feel confident in your creative skill, you can utilize a ready-made design that requires even less customization to make it your own.
A convenient feature that distinguishes SimpleSite from other web builders is its mobile abilities. Not only can users view your website on any device, including their phones, but you can edit the site from your own mobile device, too.
Customer Support
SimpleSite does not provide the most extensive customer support. You can find a FAQ page for general inquiries and problems, and they also have an email address you can use to contact their offices. They ask for up to two business days to address the issue.
How to Choose a Free Website Builder
With so many options, choosing a free website builder is challenging, especially for those who don't have much experience creating websites. Here are the qualities and features you should look for when selecting a free website builder.
Domain Name
Your domain name is your place on the Internet, so you want to make sure it's clear and easy to remember. With free website builders, you won't get a custom domain name, meaning the name of the site builder will always be a part of your domain.
But that doesn't mean that your domain name has to have a bunch of unnecessary characters and symbols. You can still get a relatively clean domain name, even with free builders. For example, with Weebly, you'll receive the domain name "yourwebsite.weebly.com."
The domain name ".com" is one of the most powerful on the web, so any free website builder that ends in this way is an excellent option.
Advertising
All free web-building plans will include advertising. The key is to find an option that minimizes it. Ideally, there won't be any intrusive ads, like pop-ups or large banner ads.
Website builders with minimal advertising usually have a small button or ad in the footer section of the website.
Design and Functionality
You want your website to look modern and fresh, not outdated, especially today, when everyone's online, including competitors, and so much depends on the aesthetics of your site.
Every free web builder will include templates, but they aren't all created equal. Some platforms, like Wix, offer very sleek layouts designed by professionals and capable of making your website stand out, while others have more basic, beginner-friendly designs.
The functionality of the website's editor is also essential. The majority of free builders today don't require technical knowledge. However, some allow for more ease of use. When you sign up for your free site, remember to test its design editor. See how much customization is possible, as well as how easy it is to make changes.
Storage
Free website plans usually come with a storage limit. Certain sites even include page limits, which can be quite limiting in the design of your site. Storage is particularly critical to consider if you plan on using a lot of videos and images on your website.
Protection
Once you get your site live, you want visitors or customers to feel safe exploring your website. Many website builders offer SSL certificates that let users know your site is secure, though there are still a few that do not provide this type of protection. If your site does not possess an SSL certificate, it will appear as not secure to users.
Online Store
Whether or not you need a free website builder that includes an online store depends on the type of site you're setting up. If you're selling a product, you certainly want to check your free website's eCommerce capabilities, including how many items you can sell and the payment processes permitted.
Why Use a Free Website Builder
Even though you don't receive the entire suite of features offered by paid plans, there are still plenty of advantages to using a free website builder.
Since they're usually effortless to use and require no technical expertise, free web builders are perfect for tech novices with no previous experience in creating or managing their own websites.
Free plans also allow you to test out different sites. If you're choosing between a couple of the web builders on this list, you can sign up for free, typically without providing much personal information, and begin constructing your site. If it's not functioning the way you want it to, you can try the next one by signing up for their free plan.
Best Free Website Builders: Roundup
If you need to get on the Internet fast, with little hassle and no cost, free website builders are the way to go. Even though there may be restrictions on certain features, you still get the opportunity to test out different websites and explore design opportunities. And, you can create a successful site with little or no coding or programming knowledge.
The website builders on this list provide a variety of functionality, design freedom, primary features, and customer support. There's bound to be one that suits your specific needs and goals, whether you require a builder that allows for modern sites and advanced customization, like Wix, or one that's simpler to use, like SimpleSite.
Best Website Builders for Free
No matter the scope of your vision, these free website builders can help you take the first steps in transforming an idea into a reality.
FAQs
Will a free website builder help with SEO?
If it's SEO assistance you need, it may be more helpful to look elsewhere. SEO is not a strength of free web builders, though some do offer limited abilities. Even if your site does provide marketing or SEO packages, you will always get more powerful SEO capabilities with a paid plan.
What are the limitations of a free website builder?
While free website builders come with plenty of benefits, there are a few drawbacks, too. You likely won't have access to the full range of design features available on a platform. You also won't receive a custom domain, and you will have to deal with varying degrees of advertising.
If you are running an online store, you will have to accommodate limits to the number of items and payment methods. You will probably have to adjust to storage limits, as well.
Can I upgrade to a paid website?
On most platforms, you can upgrade to a paid plan anytime. Most of them offer several different plans you can choose from with a range of prices and upgrades.
How long will it take to learn how to use a free website builder?
No time at all! Most free web builders are simple to use, and none of them require much technical knowledge or programming. Many of these websites offer guidance and intuitive design that guides you through designing, customizing, and optimizing your site's appearance.